Napa Litigation SuperCourse: Wine Sips and Trial Tips
The Silverado Resort
Napa Valley, CA
Thursday

November 2, 2023

Friday

November 3, 2023

Saturday

November 4, 2023
5:00p - 6:00p
Trial Network WIN Society Reception at The Arbor
6:00p - 9:00p
Welcome Cocktail Reception and Dinner at The Arbor
9:00p - 11:59p
Hospitality Suite in Vintners Court
7:00a - 8:00a
Sunrise Yoga at the Mansion Garden Lawn
7:00a - 8:30a
Breakfast and Program Registration on the Fairway Deck
David Suchar
Maslon
Minnesota
8:30a - 8:35a
Opening Statement by The Trial Network Chair
8:35a - 8:40a
Welcome from the Seminar Chairs
Lee Hollis
Lightfoot Franklin & White
Alabama
8:40a - 9:00a
Personal Jurisdiction After Mallory: An About Face?
In Mallory v. Norfolk Southern, the U.S. Supreme Court potentially upended years of personal jurisdiction jurisprudence when it held that a corporate defendant could be sued in Pennsylvania simply because it had registered to do business there. In this presentation, Lee Hollis of Alabama member Lightfoot, Franklin & White discusses the divergent opinions in the case, the potential impact on corporate defendants, and possible paths forward.
Mary Katherine Stukes
Moore & Van Allen
North Carolina
9:00a - 9:20a
There's an Acronym for That: Hot Topics in Environmental Litigation
From the regulation of emerging contaminants to water and emissions, it's a busy time at the Supreme Court and EPA. Join Moore & Van Allen's Mary Katherine Stukes to examine implications of the recent U.S. Supreme Court decisions in Sackett v. EPA and West Virginia v. EPA. She also considers EPA regulation of emerging contaminants known as PFAS and the explosion of related litigation, including multidistrict litigation involving aqueous film-forming foam (AFFF) and North Carolina litigation involving a Chemours facility that produces the compound GenX.
Derek Stikeleather
Goodell DeVries Leech & Dann
Maryland
9:20a - 9:40a
From CSI to QAnon: Managing Jurors' Changing Attitudes Toward Science
A decade ago, attorneys and legal commentators were concerned about the "CSI Effect," where TV-inspired jurors unreasonably demanded scientific evidence to prove claims. Now, the script has flipped. The COVID-19 pandemic and increasing politicization of science has led to skepticism about – even hostility to – science, experts, and institutions. Learn how you can spot "science-denying" potential jurors and what, if anything, you can do to persuade them.
Henry Willett
Christian & Barton
Virginia
9:40a - 10:20a
Panel: Arbitration - A Better Alternative or Path to More Costly Litigation?
Arbitration is touted as expedient, cost-effective, and "final," but what happens when your client gets hit with a large award or a large award is challenged in court? Following an overview of the Federal Arbitration Act and the Uniform Arbitration Act (adopted by many states), panelists explore the strategic use and defense of petitions to vacate, how to avoid or obtain a "second bite at the apple," and what clients and counsel need to know before heading into arbitration.
Panelists:
Kathy Ehrhart – Smith Gambrell Russell
Belinda Jones – Christian & Barton
Tony Rospert – Thompson Hine
Name
10:20a - 10:50a
Refresment Break
Steve Schleicher
Maslon
Minnesota
10:50a - 11:50a
Panel: Big Brother Is Suing You - Trends in Government Enforcement Actions
From millions in fines to public relations nightmares, no one can make business as usual grind to a halt faster than Uncle Sam.  This discussion provides an overview of enforcement trends across the country, including in the manufacturing, healthcare, and banking industries, as well as best practices for managing risk to avoid suits and minimize their impact.
Panelists:
Marcy Heronimus – Lumen
Stephanie Laws – Maslon
James Melendres – Snell & Wilmer
AnnClaire Phillips – US Bank
11:50a - 12:00p
Gather Lunch for Breakouts
Ashley Hardesty Odell
Bowles Rice
West Virginia
12:00p - 1:00p
Breakout A: Pressure Points - Navigating a Path to Lawyer Well-Being
Just like the catchy Encanto tune says, lawyers – especially litigators – experience "pressure like a drip, drip, drip that'll never stop!" Our work often requires internalization of client and company struggles, and work and life may never feel balanced. Ashley Hardesty Odell of Bowles Rice helps breakout participants prioritize wellness by identifying and overcoming barriers to peace and purpose. She also highlights how organizations can facilitate lawyer wellness to ensure growth, productivity, and success.
Discussion Leaders:
Racheal Turner – Twitch
Name
Name
Name
Bob Fulton
Hill Ward Henderson
Florida
12:00p - 1:00p
Breakout B: Alphabet Soup - Navigating Federal Agencies Involvement Following Industrial Incidents
From the EPA to CSB, OSHA, NTSB, and others, responding to an industrial incident becomes all the more challenging when multiple federal agencies get involved. This breakout, facilitated by Hill Ward Henderson's Bob Fulton, provides both in-house and outside counsel perspectives on managing these crises, including best practices and tactics when the whole alphabet of agencies comes knocking.
Discussion Leaders:
Name
Name
Name
Name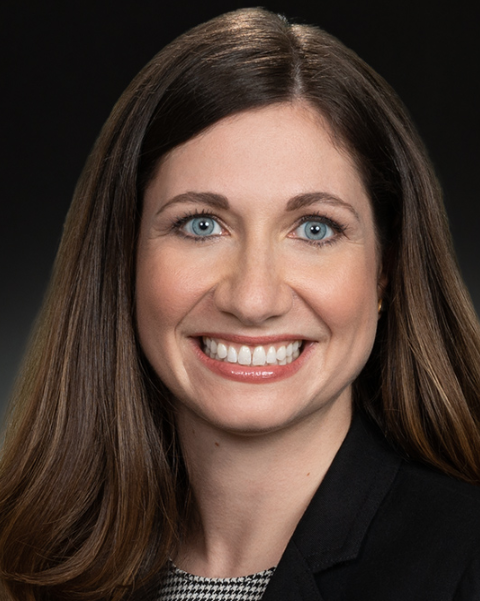 Marissa Ronk
Wheeler Trigg O'Donnell
Colorado
12:00p - 1:00p
Breakout C: Enforcement Lite - Government Influence Through Private Class Action Litigation
From climate change to consumer privacy, non-competes, and no-poach agreements, government agencies are issuing rulings and guidance to encourage class action litigation that will achieve government goals. Join Marissa Ronk of Colorado member Wheeler Trigg O'Donnell to gain new insights and appreciation for how today's civil class action environment is being exercised as an arm of government, and learn steps you can take to protect clients and business organizations.
Discussion Leaders:
Name
Name
Name
Name
Mark Clark
Parsons McEntire McCleary
Texas
12:00p - 1:00p
Breakout D: Inside Job - Tackling Trade Secret Misappropriation by Employees
It happens too often: the new Regional Sales Director downloads alleged trade secrets from a prior employer to company servers, and you only learn about it after being hit with a lawsuit and Temporary Restraining Order. Mark Clark of Texas member Parsons McEntire McCleary discusses steps to immediately triage these critical situations, how to find insurance coverage, and the legal issues and defenses you should consider to formulate a clear action plan.
Discussion Leaders:
Name
Name
Name
Name
1:30p - 5:00p
Afternoon Activities: Winery Tours Day One, Golf Tournament, Kayaking, Painting Lesson
5:00p - 5:30p
Buses Board and Depart for Castle Dinner
6:00p - 9:00p
A Knight to Remember - Dinner at the Castle
9:00p - 11:59p
Hospitality Suite at Vintners Court
7:00a - 8:00a
Sunrise Yoga on the Mansion Garden Lawn
7:00a - 8:30a
Breakfast on the Fairway Deck
8:30a - 8:40a
Welcome Back from the Seminar Chairs
Ray Lewis
Deutsch Kerrigan
Louisiana
8:40a - 9:00a
An Uphill Battle: Products Liability Litigation After a CPSC Recall
The Consumer Product Safety Commission ("CPSC") regulates everything from vehicles to household products and hazardous substances. Acting on its stated goal to protect the public "against unreasonable risks of injuries associated with consumer products," the CPSC issues hundreds of recalls each year. Ray Lewis from Louisiana member Deutsch Kerrigan provides strategies litigators can use to prevent a jury from being negatively influenced by recall evidence.
Diane Averell
Porzio Bromberg & Newman
New Jersey
9:00a - 9:20a
Can We Chat(GPT)? Maximizing Use and Mitigating Risks of Generative AI Engines
Generative AI tools like ChatGPT offer incredible opportunities to improve efficiency and workflow, but as with any emerging technology, in-house legal teams and law firms are grappling with how to leverage their power while protecting organizations from potential liability. In this session, Diane Averell of New Jersey member Porzio, Bromberg & Newman discusses best practices for balancing the benefits of Generative AI with potential ethical risks inherent in these tools.
Mark Adkins
Bowles Rice
West Virginia
9:20a - 9:40a
Let's Be Real: "Deep Fakes" in Trial Practice
New and ever-evolving artificial intelligence technology that enables the creation of "deep fakes" – images, videos, audio, or other media that have been digitally altered to appear authentic – has led to new and nuanced legal issues. In this session, Mark Adkins of West Virginia member Bowles Rice explores what counsel needs to know about deep fakes in the context of trial, including tactics to dissuade opposing counsel from playing the "deep fake" card and calling into question the authentication of evidence.
Lauren Gaffney
Bass Berry & Sims
Tennessee
9:40a - 10:20a
Panel: The Inside Scoop on Internal Investigations
Hybrid workplaces and other increasingly common alternative workplace arrangements have created new logistical challenges for internal investigations. Led by Bass Berry's Lauren Gaffney, this panel focuses on the latest best practices for internal investigations, including how to gather documents, interview employees, and protect attorney-client privilege and work product, with a focus on non-traditional work environments.
Panelists:
Name
Name
Name
Name
10:20a - 10:50a
Refreshment Break
Katie Reilly
Wheeler Trigg O'Donnell
Colorado
10:50a - 11:10a
Curbing the Authority of Federal Agencies: A Conversation with Isaiah Fields of Axon Enterprises
On April 14, the U.S. Supreme Court issued a historic 9-0 decision to revive a lawsuit by Axon (formerly TASER International) contesting the constitutionality of the FTC's structure in a bid to counter an antitrust action. That same day, the Court unanimously upheld a lower court decision allowing an accountant to sue the SEC, challenging the legality of its in-house judges after the agency faulted her audits. This engaging conversation with Axon's Chief Legal Officer, Isaiah Fields, explores these unprecedented recent bids to curb the authority of federal agencies.
Patrick Seyferth
Bush Seyferth
Michigan
11:10a - 11:50a
Panel: Autonomous Vehicles - Cases, Rulemaking and Future Considerations
Vehicles with autonomous driving capabilities are becoming increasingly common and in-demand, and the legal and regulatory environment is scrambling to keep pace. Panelists will provide an insider's perspective as Bush Seyferth's Patrick Seyferth drives the conversation on current and emerging legal issues related to advanced driver assist systems, warnings, and autonomous vehicles.
Panelists:
Chandler Bailey – Lightfoot Franklin & Wright
Charles Basinger – General Motors
Jim Chen – Volkswagen
Name
David Suchar
Maslon
Minnesota
11:50a - 11:55a
Closing Argument by The Trial Network Chair
11:55a - 12:00p
Gather Lunch for Breakouts
Mary Clift Abdalla
Forman Watkins & Krutz
Mississippi
12:00p - 1:00p
Breakout A: Non-Competes: What's New and What's Next?
The general counsel of the NLRB recently stated that non-completes are overbroad and violate workers' rights, once again bringing this topic to the forefront. Building on previous discussions about the intense scrutiny employers face in the enforcement of non-competes, this breakout explores the most recent developments and deliberations in-house and outside counsel need to know.
Discussion Leaders:
Melissa Muro LaMere – Snell & Wilmer
Name
Name
Name
Chris Viceconte
Gibbons
Pennsylvania
12:00p - 1:00p
Breakout B: An Introduction to Delaware's Business Courts
Delaware is home to more than one million corporations and approximately 66 percent of the Fortune 500, driven in part by the state's esteemed Court of Chancery and its legal arm, the Complex Commercial Litigation Division of the Superior Court, which draw parties and lawyers from around the country. Gibbons' Chris Viceconte provides an overview of each court's unique features, along with pointers for corporate litigants and practitioners.
Discussion Leaders:
Tony Rospert – Thompson Hine
Name
Name
Name
Jason Lien
Maslon
Minnesota
12:00p - 1:00p
Breakout C: Becoming a Sommelier of Insurance Claims
From inception to resolution, take your knowledge of the insurance claims process to the next level in this breakout, featuring in-house counsel and Maslon's Jason Lien. Breakout leaders examine the latest trends, technologies, and best practices being used with insurance carriers to favorably resolve complex claims.
Discussion Leaders:
Chanise Anderson – AIG
Pete Goss – Pentair
Ted LeClercq – Deutsch Kerrigan
Name
Malissa Wilson
Forman Watkins & Krutz
Mississippi
12:00p - 1:00p
Breakout D: Working DEI and Getting Results
Whether your firm is struggling to recruit and retain diverse attorneys or you're wondering whether caring about DEI means feeling guilty about your success, this session is for you. This engaging breakout explores how privilege and bias impact career opportunities, how firms and legal departments are meaningfully impacting DEI, and the forecast for workplace diversity after the Supreme Court's recent ruling on affirmative action. Attendees will leave with actionable steps to improve DEI efforts.
Discussion Leaders:
Catherine Chen – Amazon Web Services
Racheal Turner – Twitch
Name
Name
1:330p - 5:00p
Afternoon Activities: Winery Tours Day Two; Bicycling, Photo Safari, College Football Viewing
6:00p - 9:00p
Closing Night Reception and Dinner at The Grove
9:00p - 11:59p
Hospitality Suite at Vintners Court